The Arkansas Christian Academy Volleyball program consists of 2 teams: Junior Varsity and Varsity. The Junior Varsity team is composed of students from 7-8th grade, while the Varsity team has High School students in grades 9-12. We firmly believe that every season can be a successful one, by simply working hard, following instruction, and staying on course. We encourage our athletes daily to strive for improvement, believe in one another, and to develop the desire to WIN.
"I can do all things through Christ who strengthen me"- Phillipians 4:13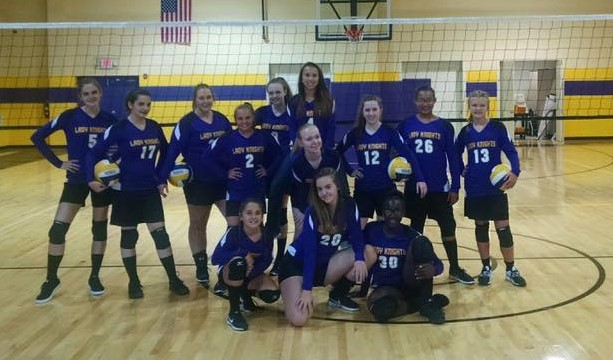 Meet the Coaches
Tina Goddard
Mrs. Goddard's coaching experience in volleyball and basketball extends back 20 years; as well as referring volleyball for 19 years. This combination allows her to have a unique perspective of the game. As head coach for volleyball in the 2018 season, she led the Junior Varsity Lady Knights to the State Championship and the Varsity Lady Knights further into the State Tournament than previous seasons. Her quiet confidence, even–keeled demeanor, and ability to connect with each student athlete, creates a great team building culture that extends way beyond volleyball.
Hunter Clark
Hunter is originally from Sheridan, AR. she graduated from Central Baptist College where she played softball for four years and received a bachelors in Kinesiology- Exercise Science. "As a coach I plan to influence my athletes to play as hard as they can and to worship our Lord through their sport no matter the outcome. I believe building a strong character on and off the court will help my players succeed in life after High School".