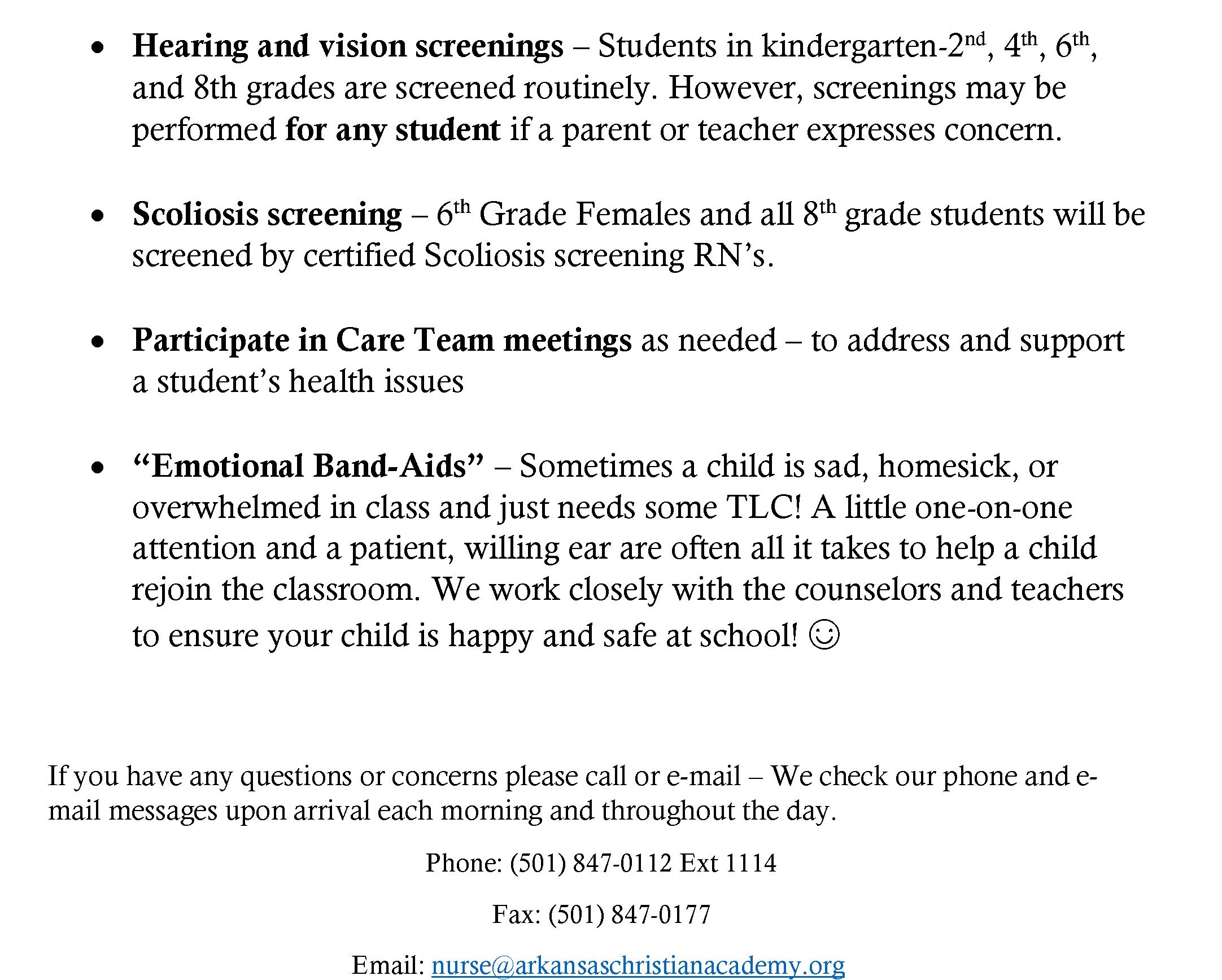 Meet Your School Medical Personnel
Tate Hamm
Tate Hamm serves as a Lieutenant for the Bryant Fire Department and as a flight paramedic for Arkansas Air Ambulance. His tenure at BFD of 10 years, paramedic 4 years, and EMT of 14 years will bring a wealth of knowledge to the ACA Medical department. Tate is married to his wife of 12 years and they have a son who attends ACA and is in the 4th grade.
Michea Gartin
Michea graduated from Henderson State University with a Bachelor of Science in Education Degree and National Park Community College (NPCC) where she obtained an Associate Degree in Nursing. She has worked at Arkansas Children's Hospital for 15 years in Cardiovascular Intensive Care Unit and the Emergency Department. She is currently a Certified Pediatric Emergency Nurse (CPEN) and Trauma Instructor to new Versant Nurses for ACH. She works as a Team Leader and Flow Supervisor in the Emergency Department currently.
Michea's experience and compassion for others will be beneficial to all those she is blessed to serve. She and her husband, Kent live in Benton with their 2 sons, Michael (21) and Logan (19).